So Yesterday
Photo Gallery
This web site consists of scale model cars that kinda, sorta, maybe, depict 1:1 cars of days gone by. I've tried to duplicate realism as much as possible, within means.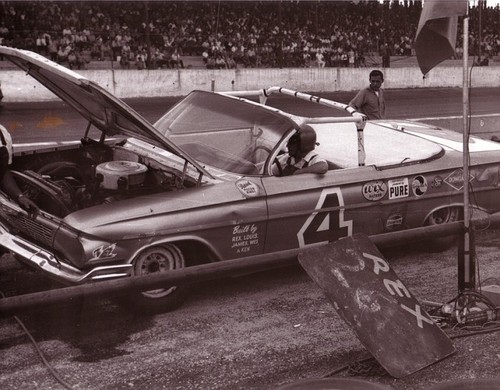 Rex White's Chevy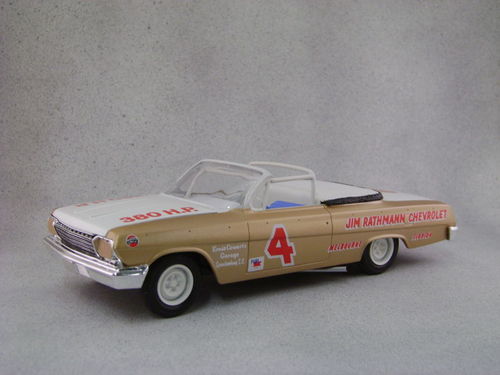 AMT's 1962 Chevy Impala. Cady decals. Shaved body trim with mounting holes drilled out. Custom tonneau cover. Handmade rollbar.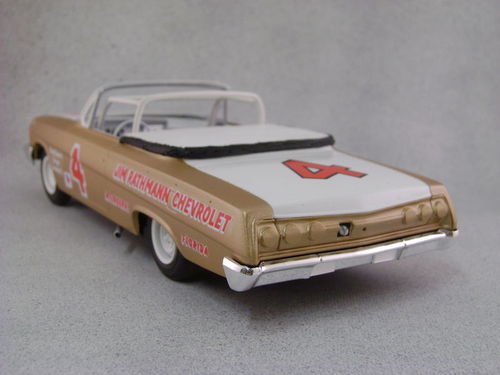 Taillight covers. Relocated gas filler tube. Model Master acrylic paints.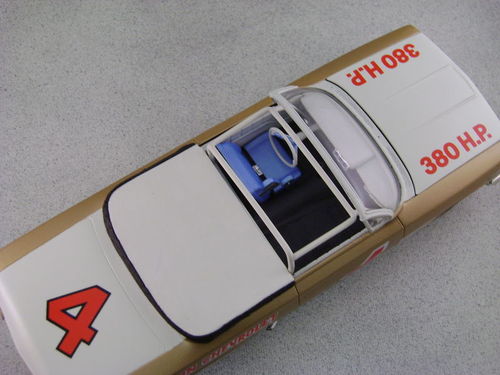 Made leg and shoulder pads, seat belt. Removed hardware on interior door panels and drilled out holes. Cut out bottom of interior to depict removal of carpet to show bare metal.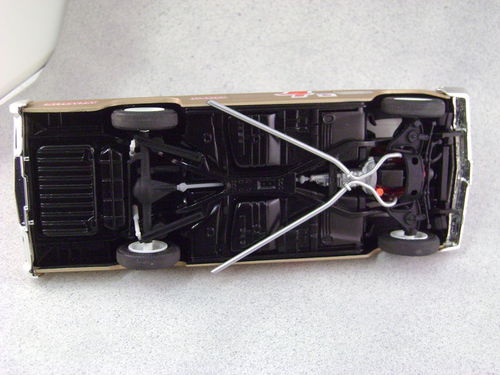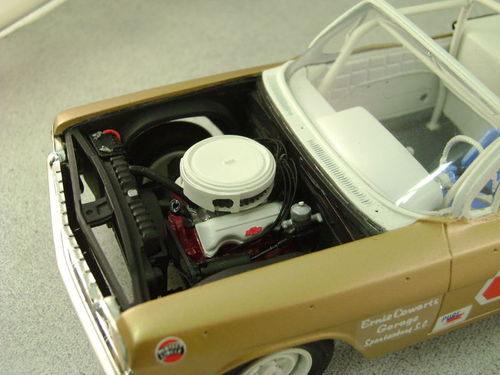 Scratchbuilt air cleaner and filter. Battery cables and dizzy. Cut away inner fender. Removed windshield wipers and drilled holes where studs were.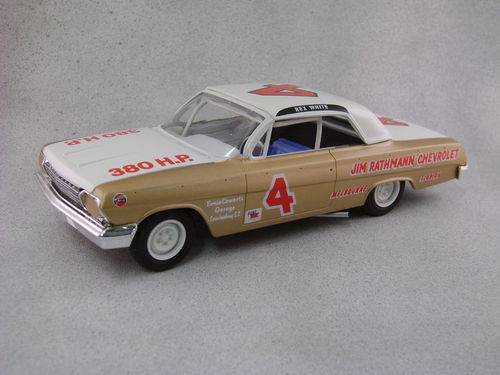 Same model with the top in place. Some cars in this era were called Zipper tops. One car could race in the regular NASCAR Grand National division as well as the convertible division. The tops were simply welded in place for the regular division, then removed for the vert races.
The last convertible race was at Darlington - 05/12/1962